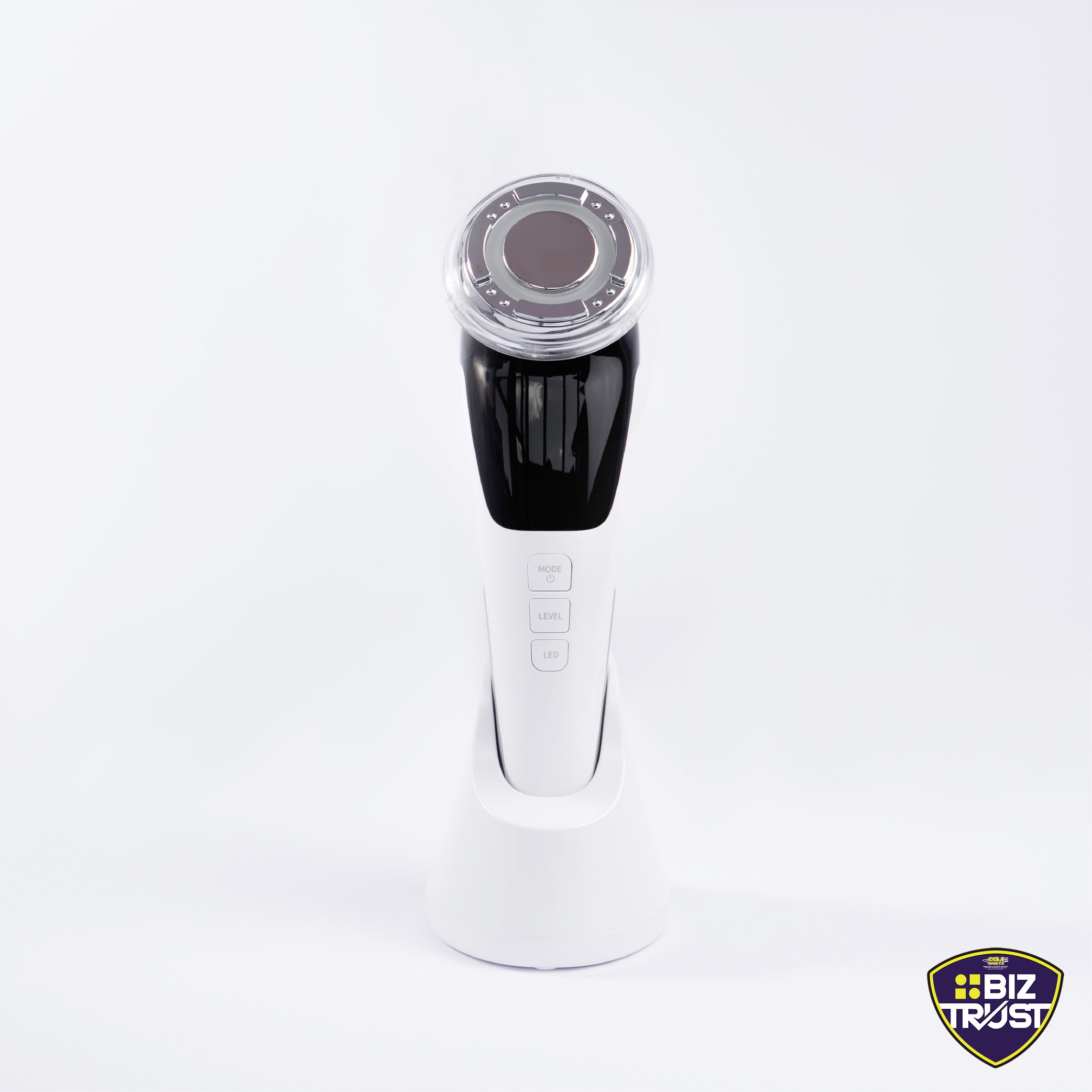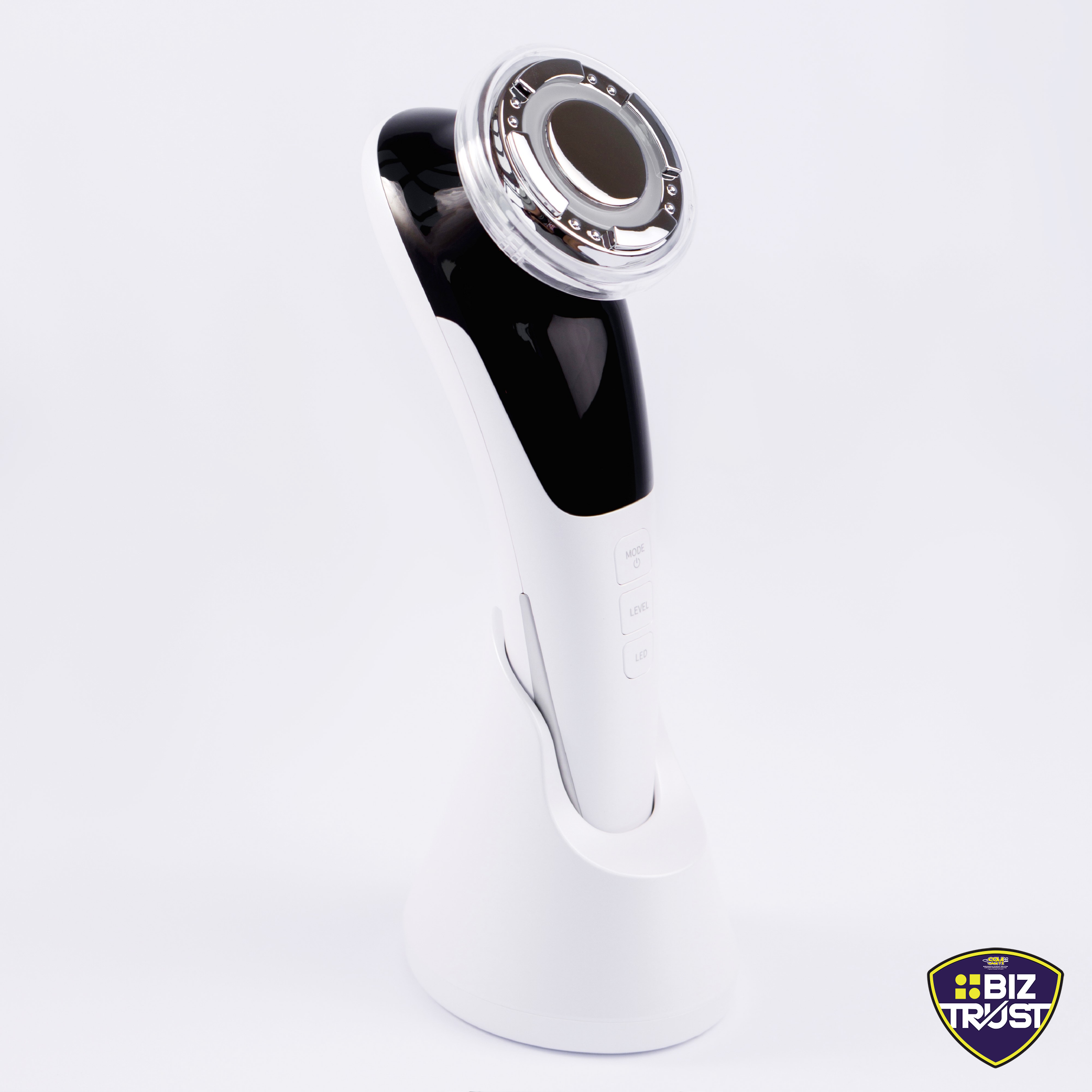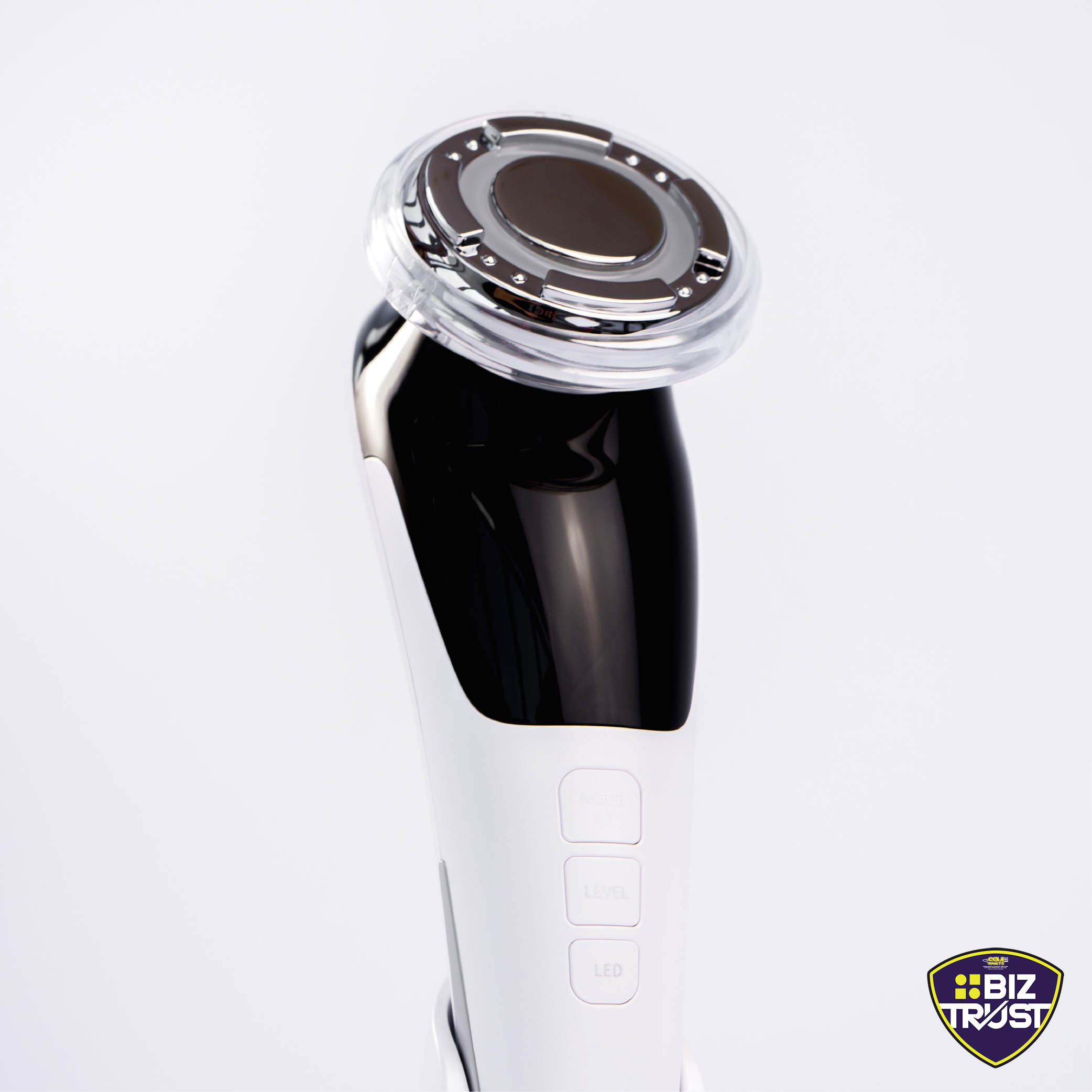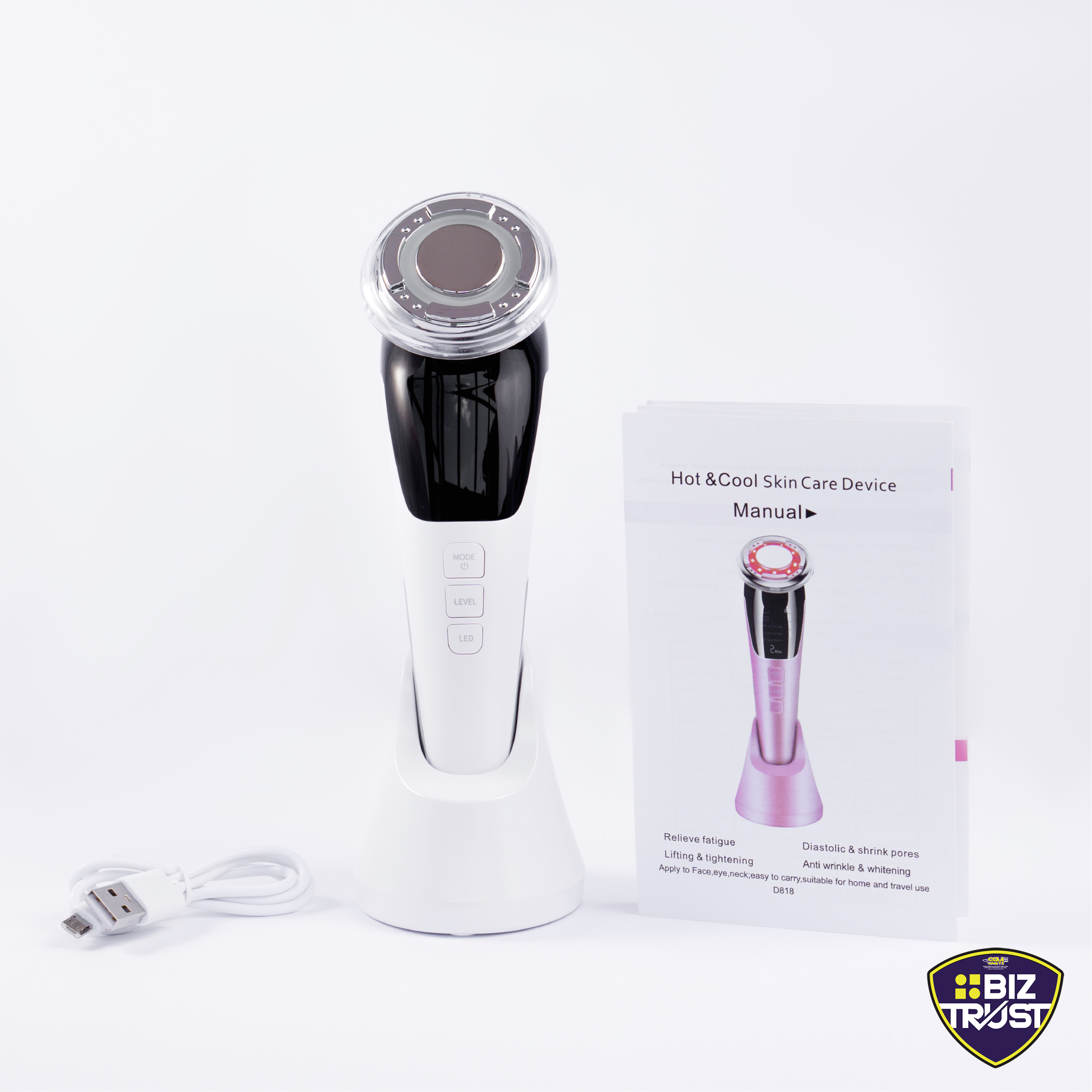 8-in-1 Beauty Device
Last stocks left
$99.00
Regular price
$159.00
Subscription • Save
or 3 payments of
$33.00
with
or 4 payments of
$24.75
with
---
Skillano Beauty introducing you the revolutionary technology- 8-in-1 Beauty Device to achieve 8 different skincare steps in just one single device! All rolled in one single package for you. Skillano 8-in-1 Beauty Device is embedded with Sonic Vibration + EMS + LED Photon + Hot and Cooling technology.
You could be your own beauty master today!
Why do you need the Sonic Vibration technology?
The sonic vibration technology is to provide you the best way of face cleansing with micro-sonic technology, lightwave therapy technology and intelligent design that fits your face.
Why do you need the EMS (Electrical Muscle Stimulation) technology?
The EMS technique is to activate the skin cell, stimulating rejuvenation of collagen, to improve skin elasticity, soften wrinkles and leave skin looking smooth and healthy.
Why do you need the LED Photon technology?
Red light- is to promote blood circulation, regenerate collagen to enhance skin elasticity and to promote smoother and moister skin.
Blue light- is to destroy bacteria, reduce formation of acne and anti-inflammatory.
Why do you need the Hot and Cooling Technology?
Cooling effect- Helps in skin firming, reduces wrinkles and relive muscle and skin fatigue.
Warming effect- Promotes skincare absorption, deep cleansing (removes face's grease, dirt and make-up).
Why choose 8-in-1 Beauty Device?
✓ Perform 8 different functions for skin beauty.
✓ Perform 5 different modes for specific optimization.
✓  Relieve fatigue.
✓ Lifting and tightening.
✓ Anti-wrinkle & whitening.
✓ Diastolic & shrink pores.
✓ Saloon convenience at home.
✓ Affordable and handy.
✓ 7 days 100% money-back guaranteed.
✓ 1 year warranty.
Note: While results vary between skin types, use it for 6 weeks consecutively to achieve the optimum results.
8 FUNCTIONS & 5 MODES
While results vary between skin types, use it for 6 weeks consecutively to achieve the optimum results.
8-in-1 Beauty Device
$99.00
Regular price
$159.00
What Can Skillano Do For You
Compare with Ordinary IPL
Shipping
Tax Included. Free Shipping to Malaysia & Singapore
Product Specification
Details
Product Name : Skillano® 8-in-1 Beauty Device
Charging Time : 2.5 hours
Use Time : 2 - 5 min/use
Weight : 145g
Device Size : 175*55*67mm
User Gender : Female and Male-Friendly

Specification
Input: DC 5V
Temperature: 6 - 42°C(±5°C)
Vibration: 8000(±10)rpm
Power: MAX 8.5W
Charging Current: 500mA
Battery Capacity: 1000mAh
What's Include
Include
1 x Skillano® 8-in-1 Beauty Device
1 x Charging Pod
1 x USB Cable
1 x User Manual
Shipping Details
Fast shipping
Buy now - Ship Now
Due to too many orders, it might get 2-3 days to deliver your order.
Express shipping will deliver the next day.
Order tracking
After we fulfilled your order, you will receive a tracking via EMAIL / SMS.
FAQ
How long until you see results with Skillano IPL?
Skillano users typically notice a reduction of hair in just 2 treatments, with complete results after 8 treatments. However, results can vary from person to person.
Are results permanent with Skillano IPL?
Skillano IPL device offers 90% hair reduction long-lasting results.
However, no form of laser hair removal is permanent, even at the clinics. Just be careful when companies claim "permanent" hair removal, as this term technically means that there will be no regrowth of hair for 6 months. To maintain long-term results, we advise using our device once a week for 8 weeks, then just once every 3 months for maintenance.
Does Skillano IPL work for all skin tones?
Our devices is suitable for all but not the darkest skin tones.
Please refer to our skin tone chart below to see whether or not our device is suitable for you.
Efficiently Result | Safety
Certified Test
Our product has gone through the test report and it's safety to use.