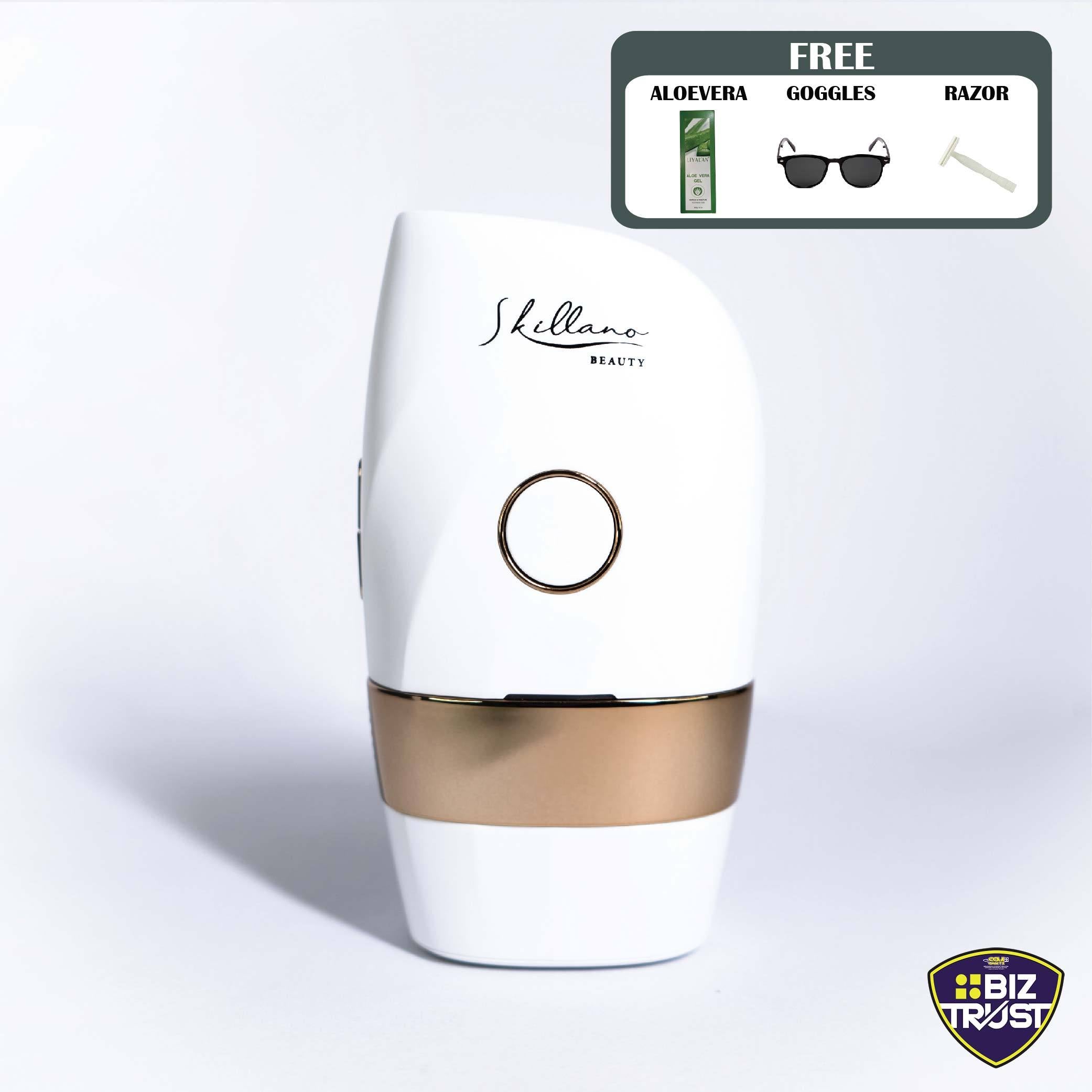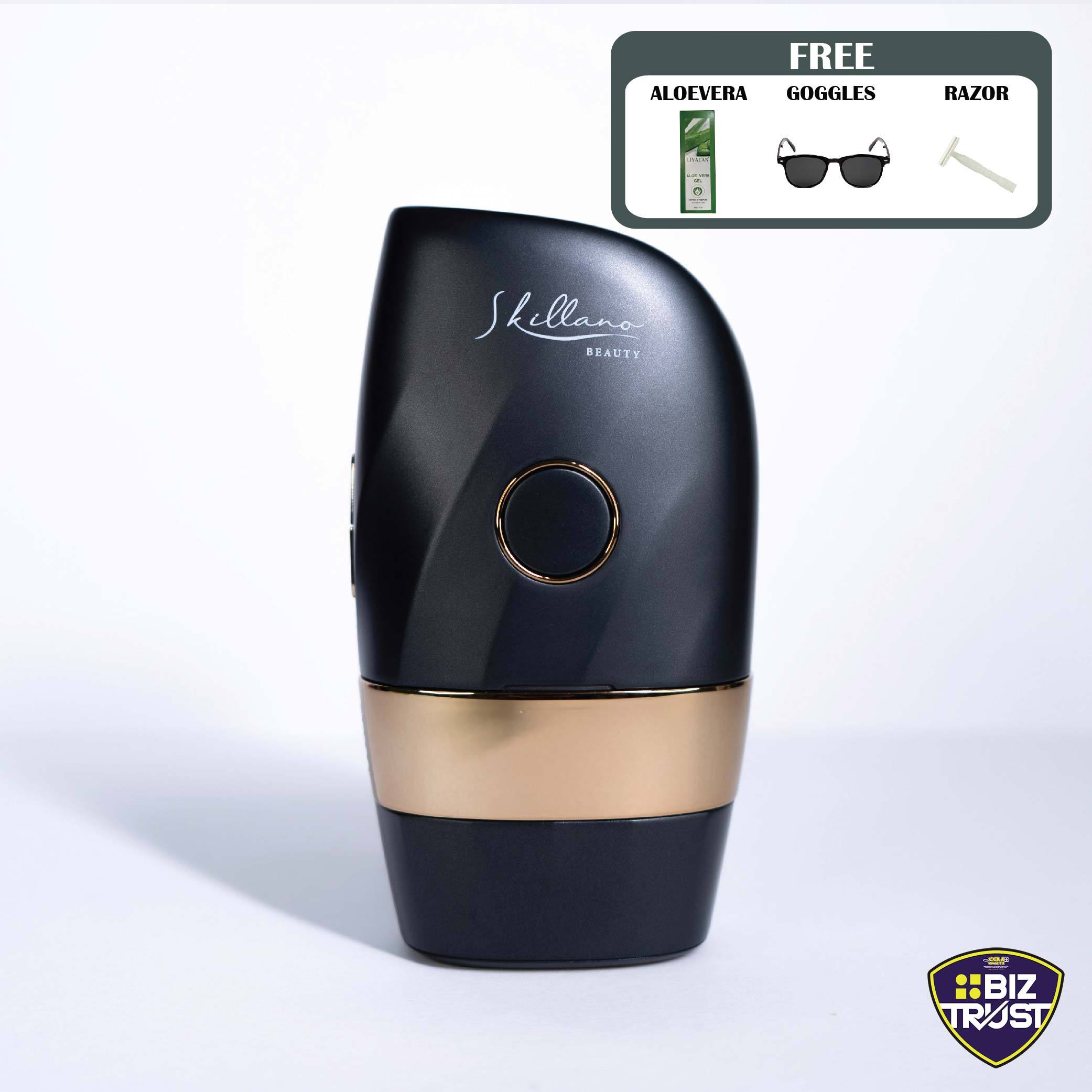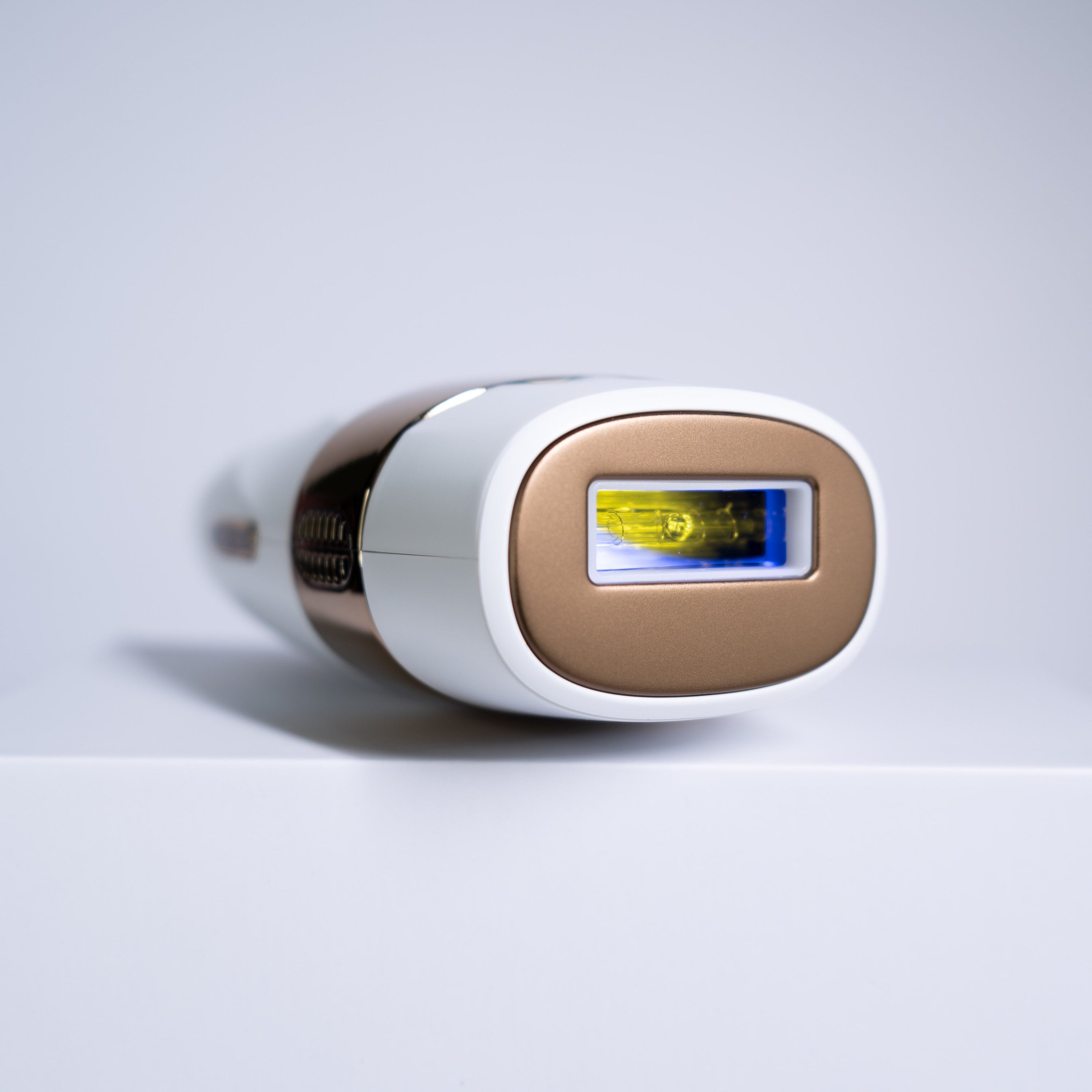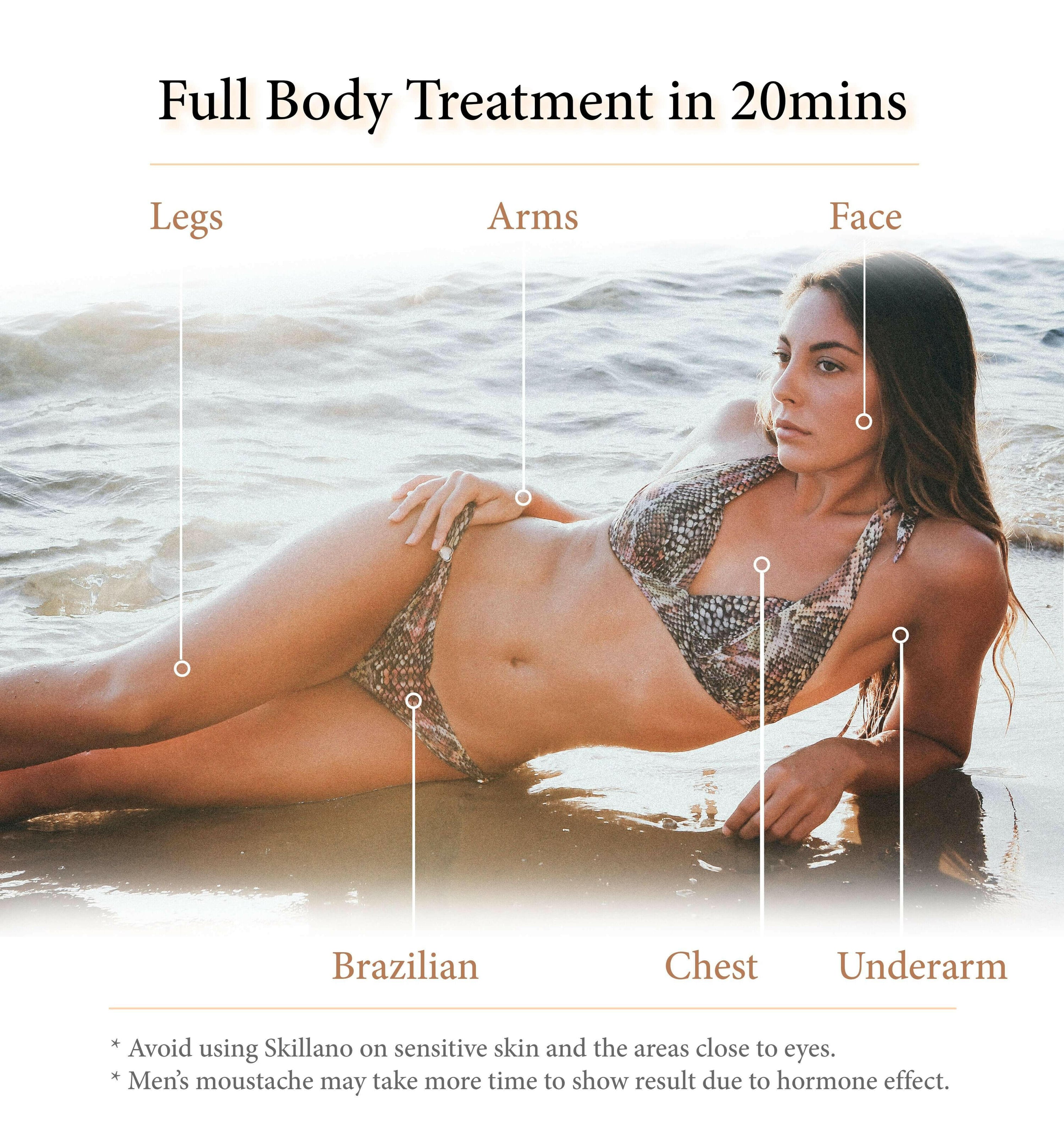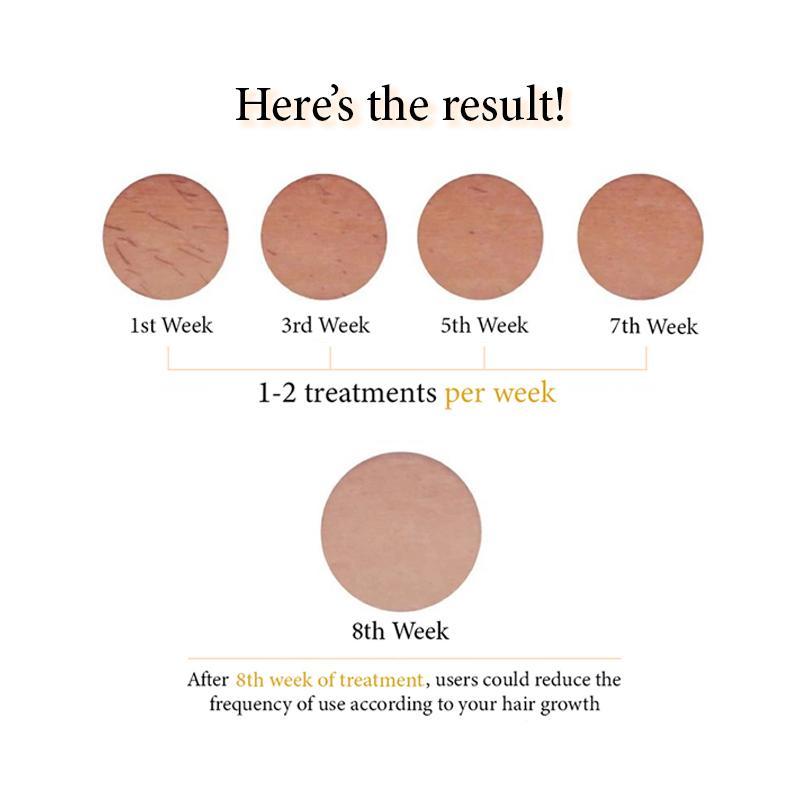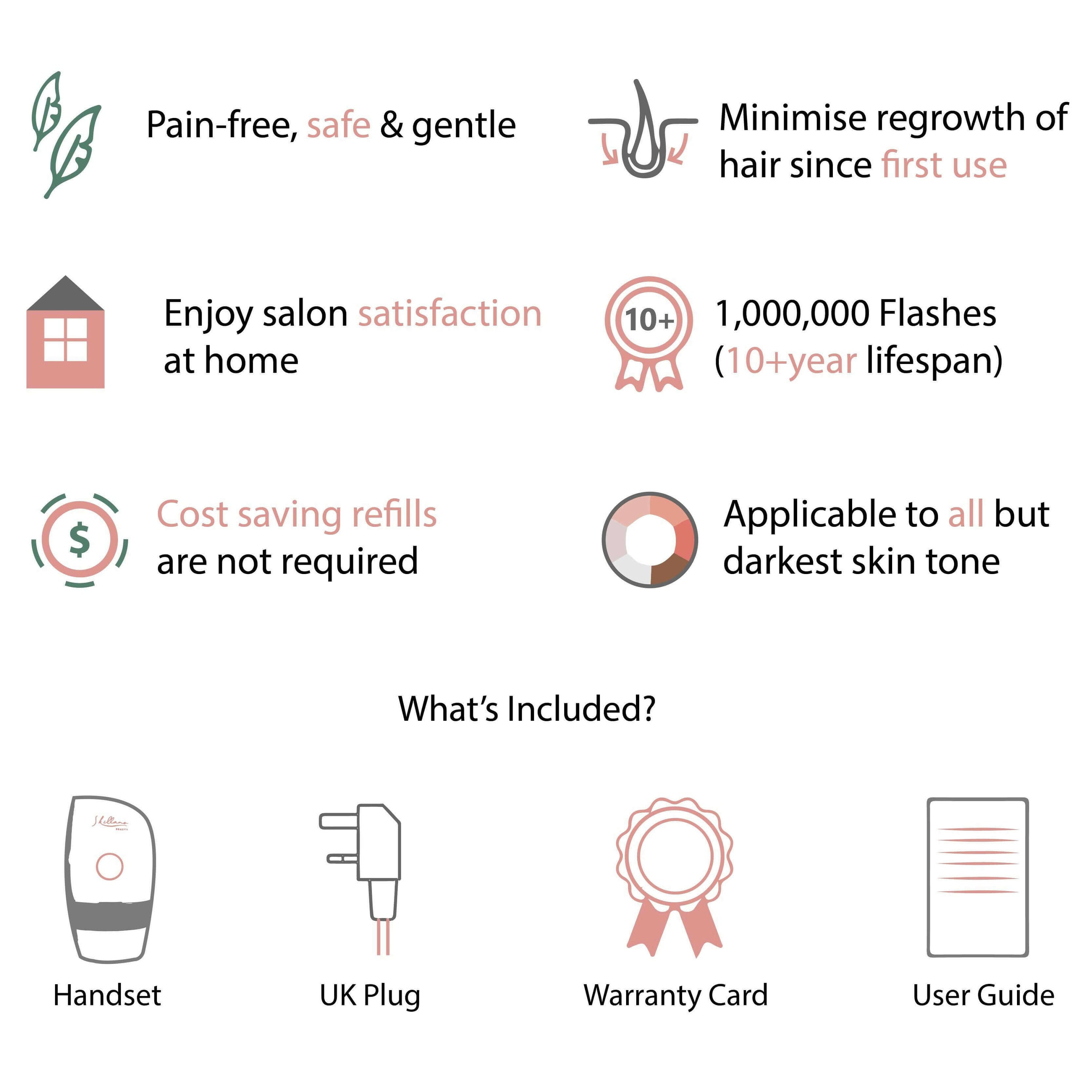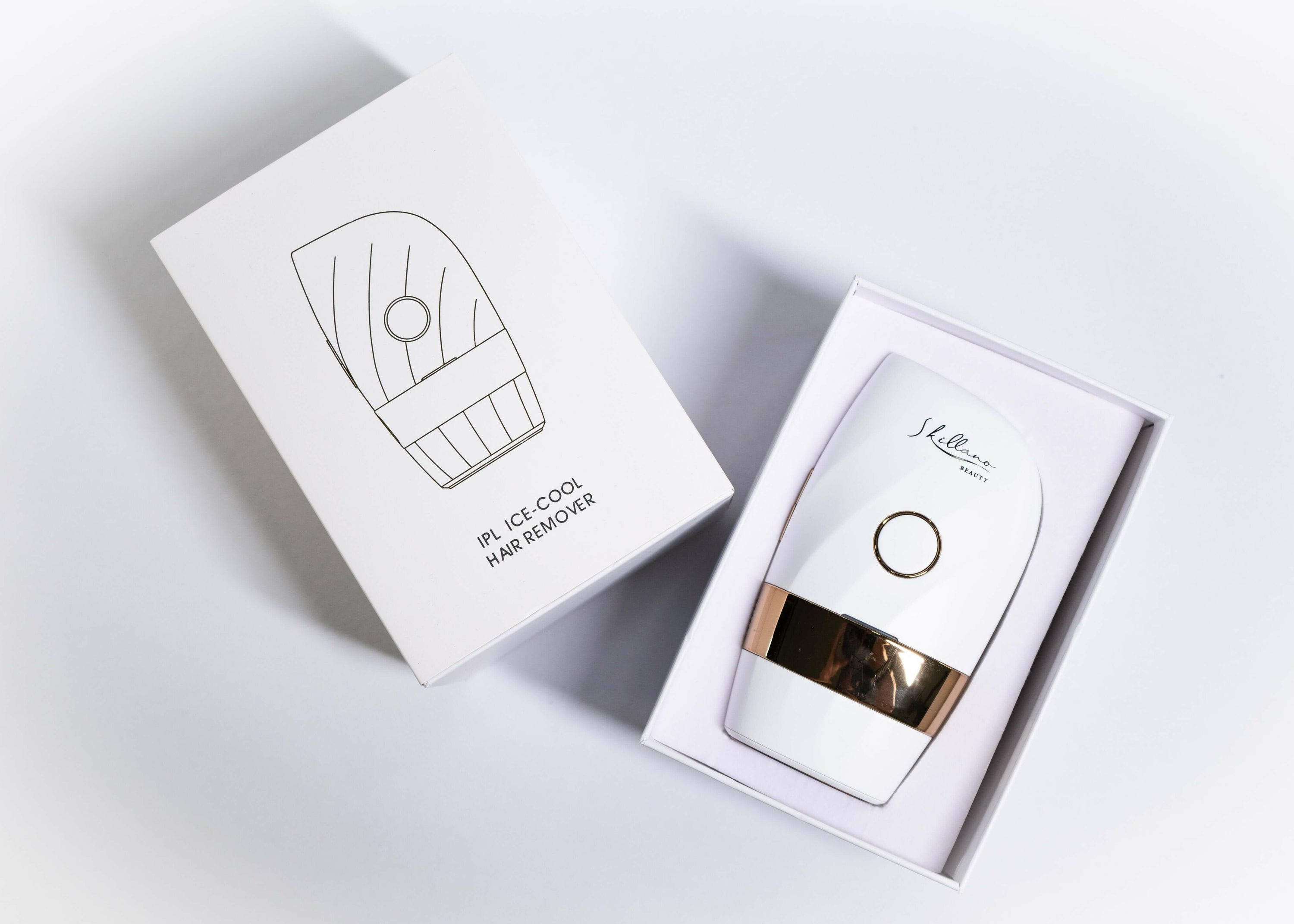 Skillano Pro Ice IPL Laser Hair Removal
Last stocks left
$259.99
Regular price
$349.99
Subscription • Save
or 3 payments of
$86.66
with
or 4 payments of
$64.99
with
---
Add-On Deals【LIMITED PROMOTION】
Skillano Pro Ice IPL Laser Hair Removal Handset - A New and Upgraded At-Home Device
Our latest product called the Skillano Pro Ice IPL Laser Hair Removal Handset. This new and upgraded at-home IPL laser hair removal device comes with added intense pulsed light, ICE cooling technology, and Xenon Quartz. The new handset has a polished ergonomic design and cooling technology, providing users with a salon-like experience in the comfort of their own home.

Purpose of the Added Ice-Cooling Feature
The purpose of the added ice-cooling feature is to overcome the sensitivity of skin on the bikini area. Skillano understands that some women cannot apply higher settings on their Brazilian due to the sensitivity of their skin. The cooling feature of the new handset provides rapid ice compression after each flash, making it possible to use a higher setting to target stubborn hair follicles and get the most out of each flash.

Skillano Pro Ice IPL Laser Hair Removal
$259.99
Regular price
$349.99
What Can Skillano Do For You
Compare with Ordinary IPL
Shipping
Tax Included. Free Shipping to Malaysia & Singapore
Product Specification
Details
Product Name : Skillano® IPL ICE Cool Hair Removal
Light Source : Intense Pulsed Light
Intensity Level : 1 to 5 Adjustable Level
Life Span : 1,000,000 Flashes, 10+ Years
Weight : 257G
Certification : CE & ROHS
User Gender : Female and Male
Specification
Energy Frequency : 2.3 - 4.5 J/cm²
Focus Area : 33*10 mm²
Wavelength : 510nm - 1200nm
Lamp Life : 1,000,000 Flashes
Lamp Type : Xenon Quartz Ray
Power Plug Type : Singapore
What's Include
Include
1 x Skillano Ice Cool Hair Removal Handset
1 x Skillano Charging Plug
1 x Skillano Instructions Manual
1 x Warranty Card
1 x Razor (FREE WORTH RM19)
1 x Aloe Vera Gel (FREE WORTH RM30)
1 x Free Goggles
Shipping Details
Fast shipping
Buy now - Ship Now
Due to too many orders, it might get 2-3 days to deliver your order.
Express shipping will deliver the next day.
Order tracking
After we fulfilled your order, you will receive a tracking via EMAIL / SMS.
FAQ
How long until you see results with Skillano IPL?
Skillano users typically notice a reduction of hair in just 2 treatments, with complete results after 8 treatments. However, results can vary from person to person.
Are results permanent with Skillano IPL?
Skillano IPL device offers 90% hair reduction long-lasting results.
However, no form of laser hair removal is permanent, even at the clinics. Just be careful when companies claim "permanent" hair removal, as this term technically means that there will be no regrowth of hair for 6 months. To maintain long-term results, we advise using our device once a week for 8 weeks, then just once every 3 months for maintenance.
Does Skillano IPL work for all skin tones?
Our devices is suitable for all but not the darkest skin tones.
Please refer to our skin tone chart below to see whether or not our device is suitable for you.
Efficiently Result | Safety
Certified Test
Our product has gone through the test report and it's safety to use.